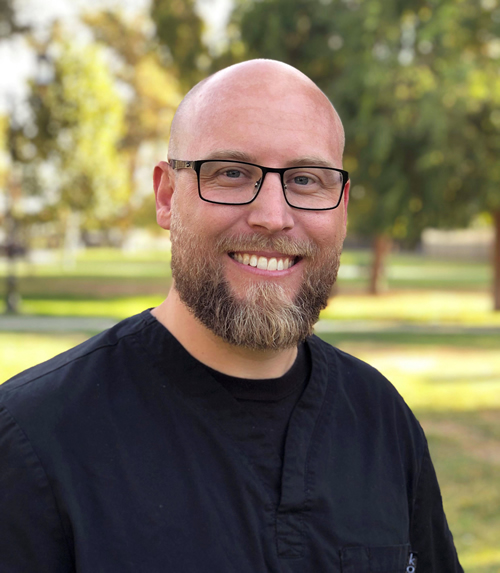 CP/BOCO, President, Certified Prosthetist/Orthotist
Logan Newton began working with Achilles Prosthetics and Orthotics in 2004. He is a second-generation O&P practitioner specializing in lower limb prosthetics and treatment of plagiocephaly through Cranial Remolding orthoses.
Logan started his professional career as an O&P technician, focusing on fabricating and constructing above-knee, below-knee and upper-extremity prosthetics. After deciding to pursue the career path, he studied prosthetics and orthotics at California State University Dominguez Hills. Upon completing formal education, he apprenticed under David A. Wegner CPO and Daniel Newton CP, furthering his expertise in prosthetic care. He became certified in Prosthetic and Orthotics in 2014 and 2011 respectively.
Logan's mission is to treat each patient as an individual, helping them achieve their maximum potential through the use of the latest technology and techniques. His commitment to care for his patients has been forged by his personal experiences and values. "When I began thinking about what I wanted to do for a career, I knew I wanted to do something that blended artistic and technical proficiency with the chance to help people in need," Logan said. "Our field is truly amazing; I have the ability to build an artificial limb that gives someone the chance to walk again or a brace that helps relieves pain or correct a functional deficit. There's nothing better than going to work every day knowing I'm going to make a difference in someone's life."
Logan is extremely active in learning new techniques and utilizing the latest technology. He works with several major prosthetic companies in testing and developing of new products along with Prosthetic Consulting for a third party consulting group.  Outside of work, Logan is active in the Bakersfield community and is a proud member of the William Howell Century Club. He spends much of his time with His wife Becky and his children Mila and Austin.