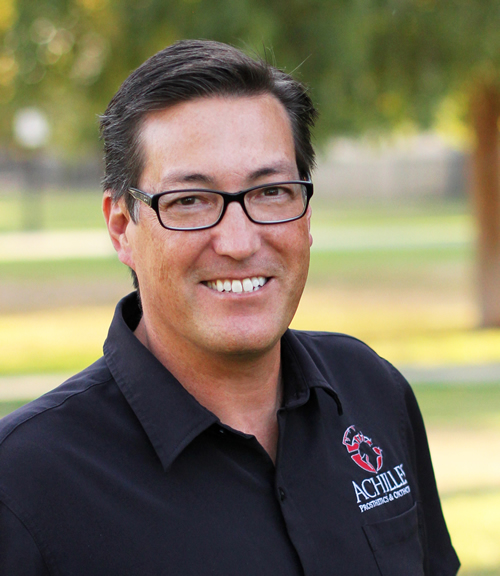 Director, Patient Care and Services
Keith comes to the prosthetic and orthotic industry from a completely different angle. In 2008, Keith was involved in a freak accident which damaged his right foot to the point where he chose amputation over a prescribed two-year foot salvage program with an unsure prognosis. He had been working as the part-owner and VP of Sales and Marketing for imported products for the electronics and retail industries. "As a new amputee I was surprised at how people viewed my new "disability" and it drove me to prove many people wrong. Being an advocate for people who have physical challenges became a new focus for me", stated Keith.
Two years after his amputation Keith invented several new mobility products and earned two utility patents for them. As an active amputee, Keith is often called on to test prosthetic feet and accessories for several prosthetic manufactures providing feedback before the products are released to the public. Keith began working for Achilles in 2015 to assist them in the growth of the company as well as being an advocate for those who struggle with mobility issues. He is a certified amputee peer counselor with the Amputee Coalition of America and enjoys visiting with new amputees and their families.
When not at Achilles you may find Keith playing ice or roller hockey, volleyball, or at the beach and enjoying his time with his family and pup Roxy.