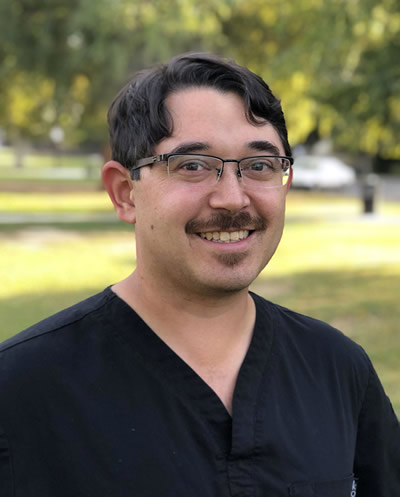 CPO, Certified Prosthetist/Orthotist
Chris grew up in Denver, CO. and received his undergraduate BA from the University of Colorado, Boulder majoring in Integrative Physiology.  After graduating from CU Boulder, Chris attended and received his post graduate degree in Prosthetics and Orthotics from California State University, Dominguez Hills. He has been a practicing CPO since 2011 and specializes in upper extremity prosthetics.
Chris first developed an interest in the prosthetics and orthotics field from his father who was a physical medicine and rehabilitation doctor who specialized in amputee rehabilitation. "I saw a career in orthotics and prosthetics as a way to give back to the community. I get inspired helping to restore function to those patients who have lost it" says Chris.
When not caring for patients, you will often find Chris enjoying his time going on short road trips and hiking with his wife Ana Carmina.